There's been a lot of talk lately about the new game that's supposed to come into the world of Steem. This is NextColony, a space game with RPG elements. The premiere will take place on 21 April at 20:00 UTC time. In NC we have the opportunity to explore space, colonize planets, battles between other users and much more. The game promises to be a great production. I think that not only our editorial team is looking forward to the official launch!
The game is the responsibility of a German team consisting of internationally recognized Steem users:
@holger80,
@jarunik,
@oliverschmid,
@bronkong,
@rondras,
and @platuro – as a mercenary :O
Interestingly, the plot has been presented to us!
A large part of humanity has been destroyed by a global nuclear war between China, Russia, North Korea and the USA. This global catastrophe has radically changed the world order. Since there was a lack of any necessary supply, a pandemic raged for many decades, to which many people fell victim. The fallout is spreading over a large area and therefore the earth is almost uninhabitable.
After years of searching, a small group was able to identify some areas that were not radioactively contaminated. In 2080, the rest of the people in these areas tried to create a new livelihood. The radioactive fallout made life impossible. The great war and its devastating destruction of our home planet forced people to flee. Mankind was forced to leave the earth.
On different parts of the earth, different factions came together to build space ships under high pressure in order to bring as many people as possible into space and to saving a part of humanity.
On the official @nextcolony profile, progress and news about the game are published. Below are a few screens from the current version of the game:
Buildings
Galaxy
Shipyard
@jarunik provides various leaks and information about the game or the system on which the game will be based on his profile. Here are some of them: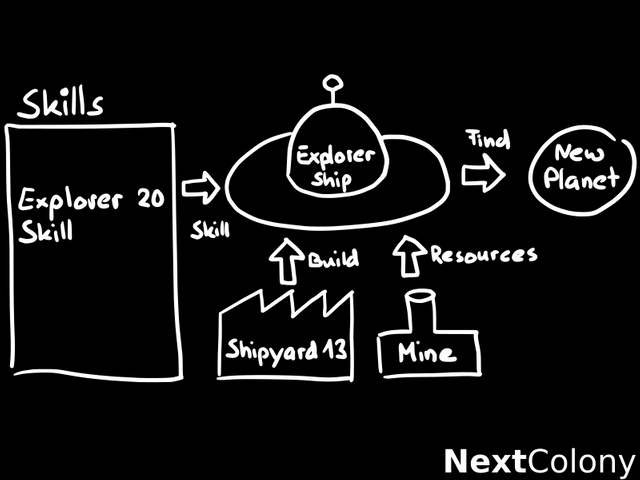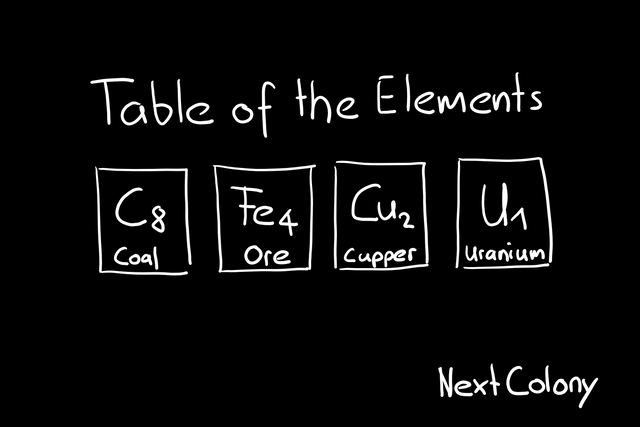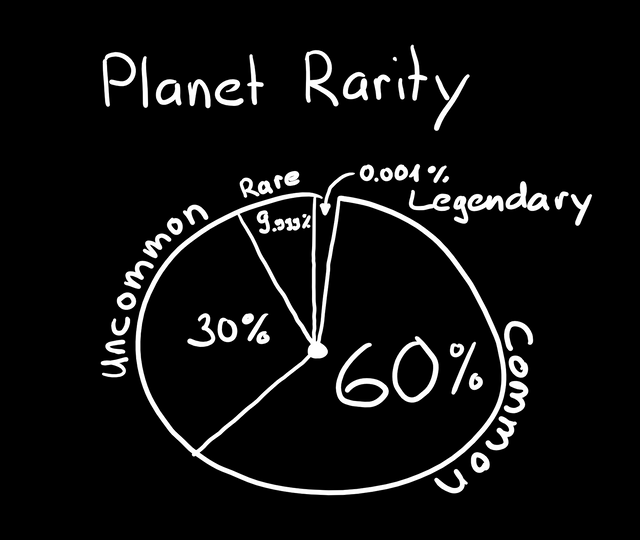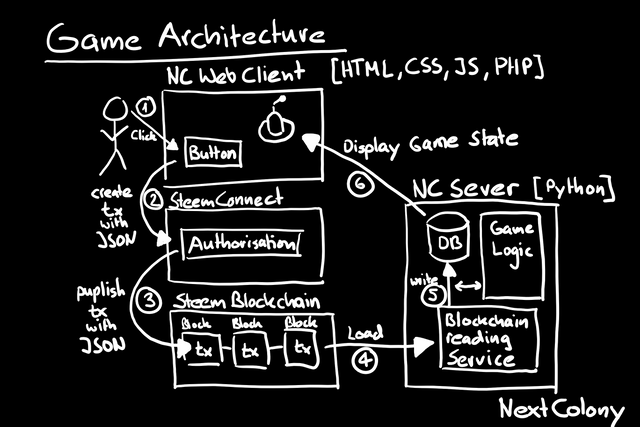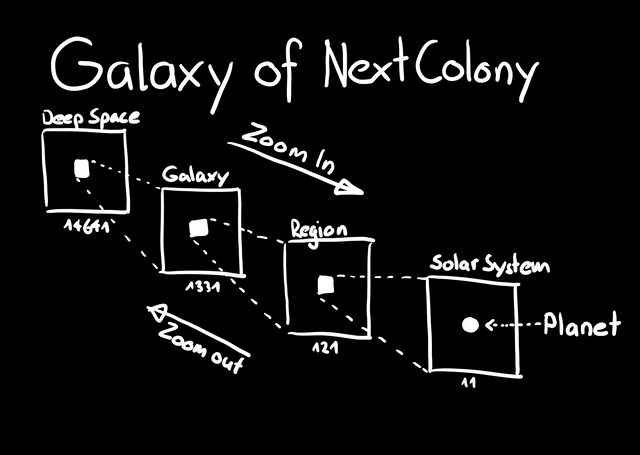 There is nothing left for us to do but wait for the game to be released. I hope that the project will work out and playing the NextColony will provide us with cosmic satisfaction!
Sources: @nextcolony, @jarunik, nextcolony.io
---
Our articles are supported by @jarunik - ARK Delegate
Join Steem gaming community on SteemGC and OPGaming!